Contact Us - We're Here to Help
Thank you for your interest in Stairlifts411.com! We are here to answer any questions you may have about our services.
Need to contact us?
Fill out our online form on this page and a member of our team or partner will get back to you as soon as possible.
At Stairlifts411.com, we're committed to providing exceptional customer service and support. 
If you have any questions or concerns, please don't hesitate to get in touch. We look forward to hearing from you and helping you find the perfect solution for your mobility needs.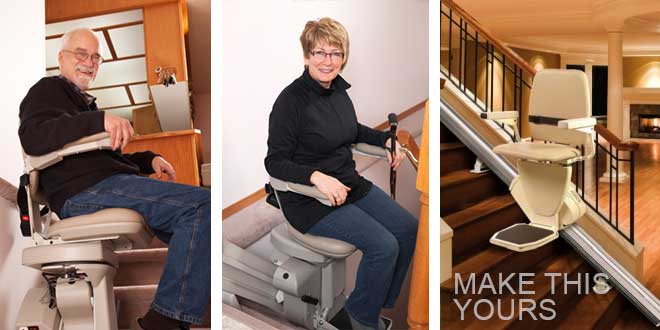 Strait Stairlift
With a straight stairlift, you can regain your independence and enjoy the freedom of movement you deserve.
Curved Stairlift
Whether you have a spiral staircase or a staircase with multiple landings, we can help you find the perfect curved stairlift.
Outdoor Stairlift
Outdoor stairlifts are built to withstand the elements, with weather-resistant components and durable construction.
Request Your Free No-obligation Quote Today
Don't let mobility issues hinder your freedom at home. Complete the form below to request a complimentary quote from a reputable stairlift dealer. Take the first step towards regaining your independence and enhancing your quality of life. Fill out the form now to get started.
Top Stairlift brands in the USA & Canada
When it comes to choosing a stairlift, it's important to select a reputable brand that offers reliable, high-quality products. Here are some of the top stairlift manufacturers in the industry, including Acorn, Bruno, Savaria and Stannah. These brands have a proven track record of delivering exceptional stairlifts that meet the needs of a wide range of users. Each manufacturer offers a variety of models to choose from, including straight and curved stairlifts, outdoor stairlifts, and more.